270-422-7530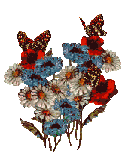 My name is Jennifer Saylor and I am the seventh grade assistant principal at Stuart Pepper Middle School. I have degrees in Special Education, Early Elementary Education, and Administration from the University of Louisville.
My family and I call Meade County home and I am honored to have my children attend Meade County Schools. I truly enjoy my job especially working as a team with teachers, parents, and the students to be proactive and creating solutions for the day-to-day situations that arise with students.
I thoroughly enjoy my job as assistant principal and I am looking forward to the 2009-2010 school year.